Elaine Paige admires Susan Boyle for being able to handle such "extraordinary" fame.
The 61-year-old singer - who performed a live duet on a TV special with her last month - is amazed at how much the Scottish star has achieved since the world saw her first audition on UK TV talent show 'Britain's Got Talent'.
Musical legend Elaine said: "I am a huge supporter of Susan Boyle and admire what she has achieved; she has handled the extraordinary situation of being catapulted to worldwide stardom with tremendous strength, charm and dignity. I thoroughly enjoyed working with her on the TV special we recorded together only last month."
Susan - whose debut album, 'I Dreamed a Dream' was the highest selling LP of 2009 - has always cited Elaine as her idol and main influence on her career.
Speaking at this week's South Bank Awards in London, Elaine compared Susan's rise to fame as like a "virus that spread across the world in a nanosecond".
Elaine insists she never meant to insult the 'Wild Horses' singer, but was trying to empathise with Susan as she found herself in a similar situation when 'Evita' first came out.
She said: "I have always said it's very hard for someone to be fast-tracked to stardom without any prior experience - I know this as it happened to me when 'Evita' opened and I found it extremely difficult in the beginning.
"Today, of course, it's much harder with the phenomenon of the internet - Facebook, YouTube etc - it seems it only takes minutes for fame to spread around the world."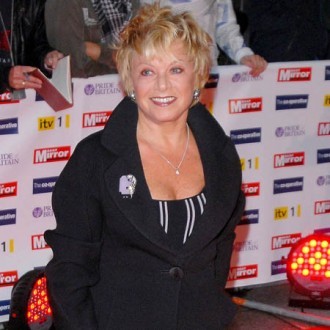 Elaine Paige admires Susan Boyle for handling the ''extraordinary'' worldwide fame which has been thrust upon her.
source

| | |
| --- | --- |
| | |