Rihanna has been left devastated by the death of six-year-old leukaemia sufferer Jasmina Anema, who she helped find a compatible donor for her bone marrow transplant last year.
The 'Umbrella' singer helped find Jasmina Anema - who was diagnosed with NK cell leukaemia, a particularly aggressive and rare form of the cancer, 13 months ago - a compatible donor for her bone marrow transplant last year and is "heartbroken" after she lost her fight for life on Wednesday (27.01.10).
Rihanna said: "I am incredibly heartbroken that Jasmina has passed away. She was such a brave and special child. She showed more strength and spirit than many adults I have met. I feel blessed that I was able to have her in my life, and know that through her example she has saved many lives. She was truly an angel on earth."
Jasmina was admitted to NYU Langone Medical Center on Monday (25.01.10) after experiencing trouble breathing.
Doctors diagnosed her with having pneumonia in both lungs and her condition quickly deteriorated.
Following her death, Jasmina's mother posted a message on the twitter page she had set up for her daughter.
She wrote: "At 10:55 on January 27th, after a long battle, Jasmina lost her fight with leukaemia. Thanks for all of your support."
After hearing about Jasmina's plight last February, Rihanna got involved with charity DKMS Americas to help find a compatible bone-marrow donor for her.
She was joined in her cause by singer Kelly Rowland and New York Governor David Paterson and they soon found a match before Jasmina had the surgery in June.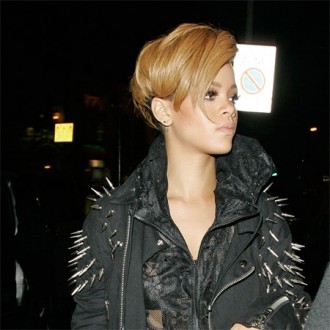 Rihanna grieves for leukaemia girl
| | |
| --- | --- |
| | |