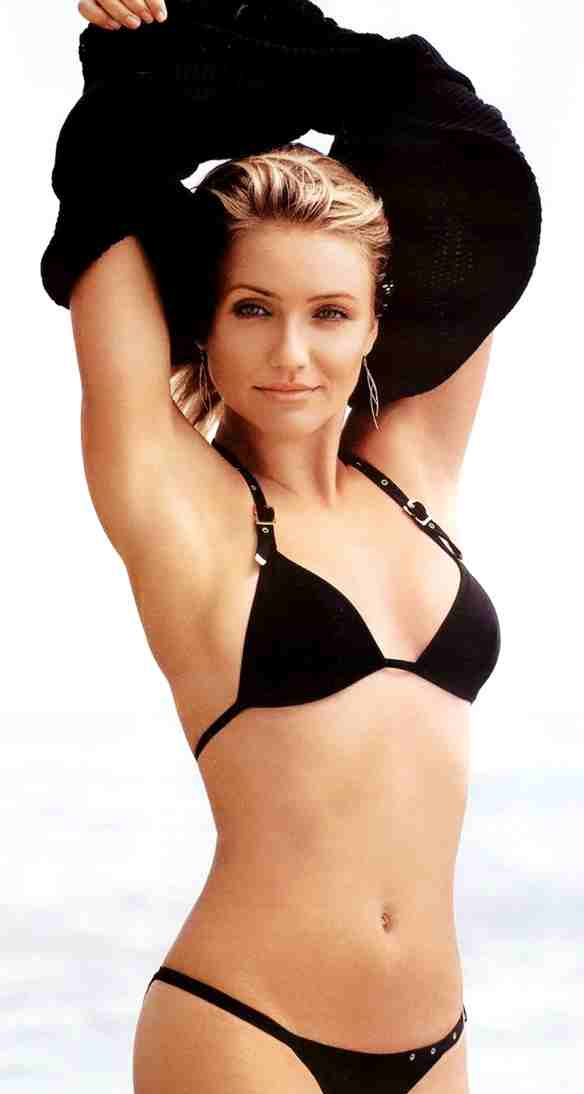 Movie sets can be dangerous environments, especially for actors, such as Tom Cruise, who are renowned for doing some of their own film stunts.

However, Cruise encountered peril from a most unexpected source on the set of his forthcoming summer blockbuster Knight And Day - Cameron Diaz.

The actress, who co-stars with Tom in the action-comedy, gave him a taste of him own medicine with some stunts of her own.

Action woman: Cameron Diaz flexes her muscles on set of a Knight and Day promo with Tom Cruise

Cruisin for a bruisin' : Tom reportedly let his guard down while Cameron threw a punch in his direction, causing him to fly into the catering table

The blonde, 37, aimed a pretend punch in Tom's direction but catching him unaware - knocks him for six.
The actor, 47, goes flying backwards toward the catering table, leaving a mortified Cameron to make amends by sheepishly handing him back his shades.
The pair have been filming scenes for the film, release in July, which started in Seville, Spain and moved on to California.
Making amends: A mortified Cameron realises her mistake, helping her co-star back up onto his feet

Cruise plays a secret agent who goes on a blind date with unlucky-in-love Cameron Diaz and ends up forcing her to help him protect a powerful battery that holds the key to an infinite power source.
The scenes were shot for the film's promo butreportedly the entire sequence was actually staged as an elaborate stunt.
Either way, let's hope wife Katie Holmes doesn't find out - or Cameron might be in trouble.
| | |
| --- | --- |
| | |